ABOUT
ROSE INSURANCE GROUP is an independent insurance agency founded in 2008. We specialize in streamlining the process and making it as easy as possible for you to navigate the complex and ever changing world of health, life and, disability insurance. We focus on health insurance for small businesses, individuals, families as well as seniors who have Medicare.

We represent all the major insurance carriers on the market. But, because we are an independent agency, we work for YOU, not the insurance companies. We find the best product at the best price for you based on your specific needs. The insurance companies pay us a commission for helping you so there is never any cost for you to use our services. Rose Insurance Group donates a portion of their profits to various charities, including supporting cancer research and local public schools.
Christine@roseins.com
415-569-4124
CHRISTINE VOSE was born and raised in the San Francisco Bay Area and is a graduate of the University of California - San Diego (UCSD). Licensed and in the insurance industry since 2004, Christine's focus is on health insurance for small businesses as well as individual & families. She also specializes in Medicare (including Medicare supplement, Medicare Advantage and Part D rx plans) and is licensed in long term care insurance. She enjoys helping people navigate the confusing maze that insurance can be. Christine is a thyroid cancer survivor and knows first hand how important it is to have the right coverage in place when you need it the most. In her spare time, you'll find Christine trail running and hiking on Mt. Tamalpais or spending time with her three children.
JEFF VOSE was born in the Mid-west, graduated from the University of Oregon and has been a licensed insurance agent since moving to California in 2001. He quickly developed an affinity towards life and disability insurance, having specialized in this field for many years prior to partnering with Rose Insurance Group.
Jeff also spent a number of years in the Bay Area's software industry and now applies his passion for technology to better help individuals navigate the often confusing world of insurance.

Jeff is an outdoor enthusiast and after closing the laptop, you'll find him mountain biking, running or camping. Jeff lives in Mill Valley along with his wife, children and German shepherd dog.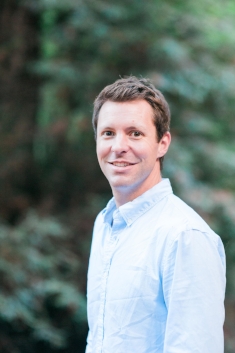 Jeff@roseins.com
415-505-1592